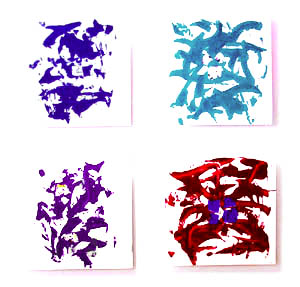 Dessins et peinture sont pour moi des compléments indispensables au travail du verre, pour le travail des formes et celui des couleurs. Voici quelques uns de mes univers.
Drawing an painting are for me necessary complements to glasswork, both for colour and shape work. Here are some samples.
Vous aimez mes dessins ? Des reproductions sont disponibles là .Do you like my drawings ? Prints are available here.
Cliquez sur les images pour les agrandir. Click on the images to see larger versions.