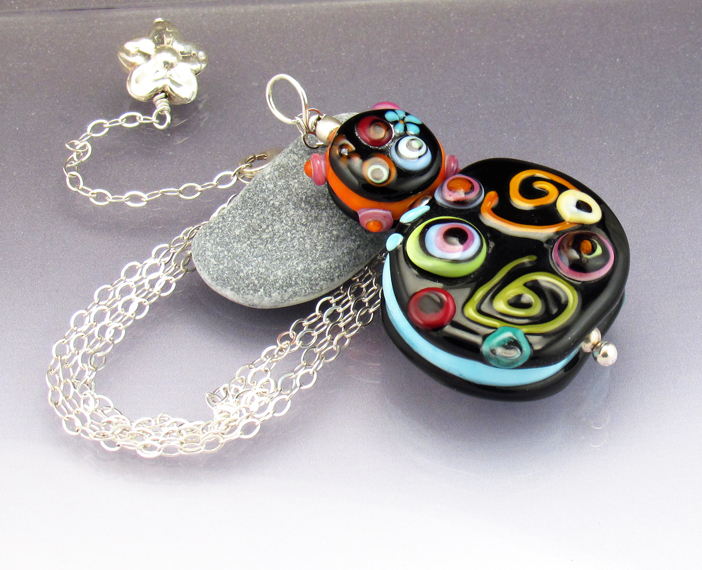 Voici un petit aperçu de mes différentes boutiques... vous avez le choix ! Vous y trouverez surtout les perles et apprêts. Les bijoux finis sont disponibles à l'atelier ou plus bas sur cette page.
Here's an overview of my various online shops. You will find mostly beads and findings there. Finished pieces are available at the studio or further down on this page.

Etsy Shop - Perles d'art en verre, cuirs, perles Ag 925 - My lampwork glass beads, leather cords, SS beads and findings

Ma boutique ALittleMarket - Perles en verre

Ma boutique ALittleMercerie - Apprêts en argent 925, cuirs
Bijoux disponibles - Finished Jewelry available
Cliquez sur les images pour les agrandir. Pour voir les prix et caractéristiques, posez votre curseur sur l'image et lisez le texte qui s'affiche. Pour acheter, envoyez-moi un message. Click on the images to see larger versions. To see the price and details, hover over the image and read the text that appears. To buy, send me a message.